I was watching the #CloneWars episode "Witches of the Mist" featuring Darth Maul's brother Savage Opress (yep, you read that correctly) when a little notice appeared in the upper left hand corner of my computer screen. The notice informed me that The Clone Wars is only available on Netflix streaming until June 7th. Fortunately this has changed as of June 6th as there is no longer any indication of the removal from Netflix streaming.
The Clone Wars is an animated television series that takes place after Attack of the Clones and before Revenge of the Sith. Overall fans responded positively to the series. For many it continues to be the highlight of the prequel era. While certain story arcs and characters became a bit ridiculous at times, ultimately The Clone Wars serves as an integral and beloved piece of Star Wars canon. Whether you're new to the show or a longtime fan here a few story arcs to watch ASAP.
The Mortis Trilogy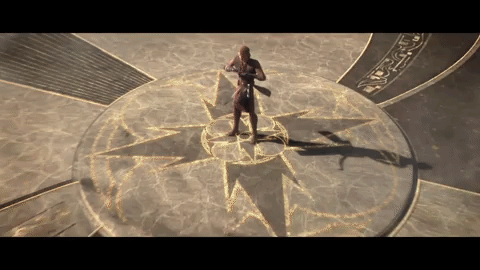 This trio of episodes in season 3 is arguably the most bizarre and imaginative story arc. That alone makes it worth watching, but it also provides profound insights into the nature of the Force itself. Obi-Wan, Anakin, and Ahsoka find themselves stranded on Mortis, a planet featuring beings unlike anything they've ever encountered before. While the Anakin-Ahsoka relationship is important to the arc and the story will be more meaningful if you understand their relationship up to this point, you can still follow and appreciate the story without watching every single episode that precedes the arc. I dare say no more, only that this is a set of episodes that not only have major ramifications for the prequels era and the original trilogy, but could even work to influence the sequel trilogy.